Several magazines publish short stories as podcasts in addition to print versions and eBooks. Examples are Nightmare Magazine, Clarkesworld, Lightspeed Magazine, Fantasy Magazine. There are more.
Some magazines publish stories only as a podcast (audio magazines). There are many kinds of horror podcasts online nowadays. From single story podcasts, monthly or weekly fiction episodes, radio-message style readings to the narration of real-life ghost stories. I'll tell you about my favorite podcasts for short horror stories in this blog post. These audio magazines release new episodes regularly. I also included links to submission rules for writers.
The No Sleep podcast
This one is my favorite. A new episode appears every week. The length of the episodes varies from one hour to two hours. They use sounds and atmospheric music to enhance the frightening tales. The show has been running since 2011 and has 17 seasons. You can listen to the episodes on www.thenosleeppodcast.com and iTunes.
If you want to submit a story, read their submission guidelines at https://www.thenosleeppodcast.com/submissions to get an idea of what they want.
Tales to Terrify
Tales to Terrify has made podcasts since 2012 and brings you creepy tales every week. Most episodes contain two stories, sometimes three, depending on the length of the stories. The length of the episodes varies from 30 minutes to a bit longer than one hour. Visit www.talestoterrify.com, iTunes podcasts, or Spotify to let the stories flow into your ears.
Tales to Terrify is always looking for good stories. If you want to send something, check https://talestoterrify.com/submissions/ to get an idea of what they're looking for.
Pseudopod
Pseudopod brings horror in audio form since 2006. They publish a new episode every week. of about thirty minutes to an hour each week. Listen to the stories at www.pseudopod.org, Apple podcasts, Spotify, Google podcasts and other platforms
Pseudopod is always looking for good fiction. If you want to send a story, check https://pseudopod.org/submissions/ for submission guidelines. There's also a schedule with submission dates.
There are also links to the podcasts of Escape pod, an audio magazine for science fiction stories, Podcastle (fantasy stories), and Cast of wonders (Young Adult fiction).
I also want to mention the following two magazines. They are not entirely audio magazines, but they podcast good stories.
Nightmare Magazine
Although Nightmare magazine is a regular monthly magazine, they podcast two stories of every new edition of the magazine. You can find them at https://www.nightmare-magazine.com. And yes, I like this magazine a lot.
Lamplight Radio Play
LampLight is a quarterly magazine for dark fantasy. Issues of the magazine are available via their website. Listen to LampLight Radio via http://lamplightmagazine.com/radioplay/ or LampLight Radio Play on iTunes and Google Play. They use sounds to enhance the stories.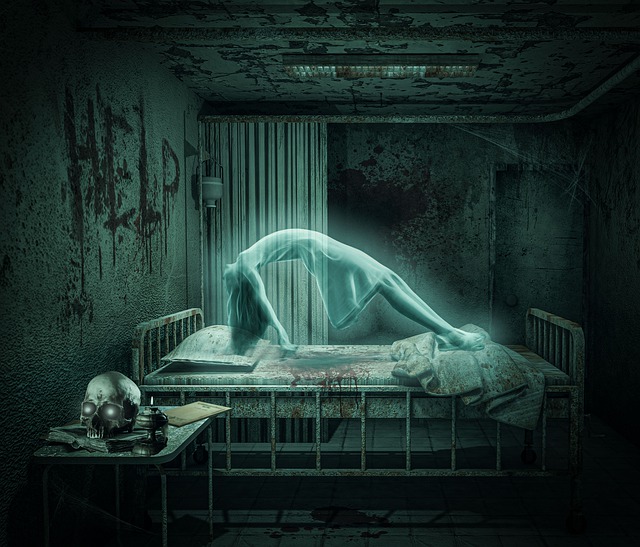 Image by Beat on Pixabay